Even the finest cashmere garment sooner or later is likely to pill. This is not an indicator of the cashmere's quality, but simply part of its nature: in fact, pilling occurs when shorter fibres come loose and rub together. Pilling will reduce with each wash but, in the meantime, it is important to de-pill your garment to keep it in perfect condition. Listed below are a few helpful tips.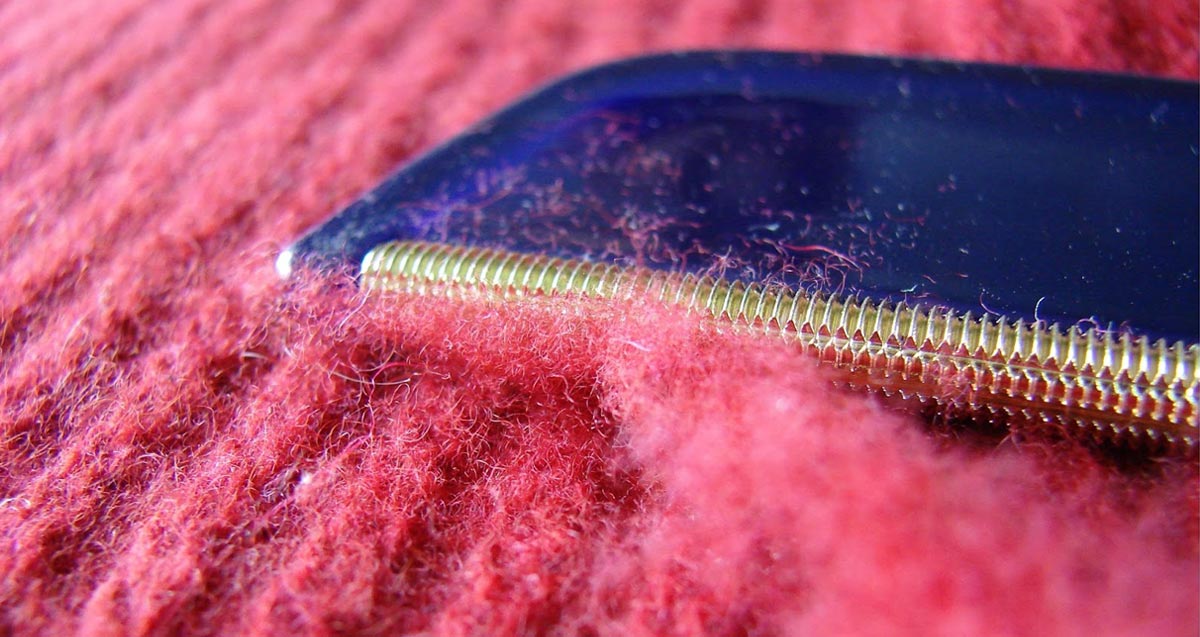 Never de-pill a garment while wearing it
Lay your garment on a flat surface to remove pills. This will prevent damage and allow you to better locate the pills you wish to remove.
Certain areas of your garment are more likely to pill
When locating the areas which need de-pilling, pay special attention to areas which are subject to rubbing, such as the elbows, underarms, and shoulders.
Remove pills with a cashmere comb
Use a cashmere comb to gently brush the garment's surface wherever you see pills forming. It is possible to use an electric fabric shaver, but it is very important to be careful in order to avoid damage.
Proper care will avoid pilling
Pilling will reduce with each wash, as long as the proper precautions are observed.