When it comes to washing cashmere, the safest and most delicate option is certainly by hand. However, contrary to popular belief, it is also possible to machine wash your cashmere garments without damage, as long as the proper precautions are observed. Here are a few of our tips to guarantee a perfect wash.
Hand washing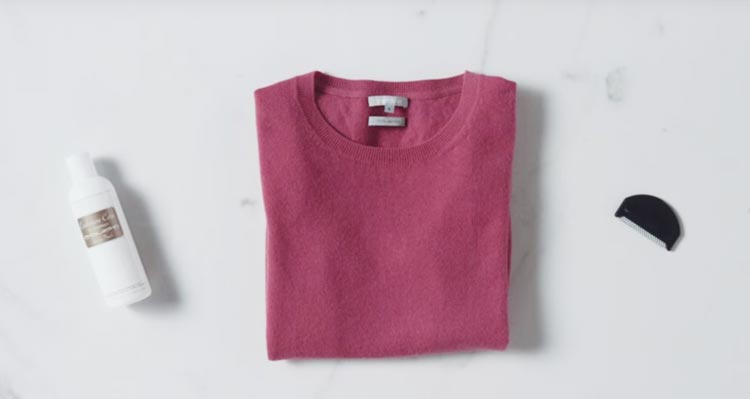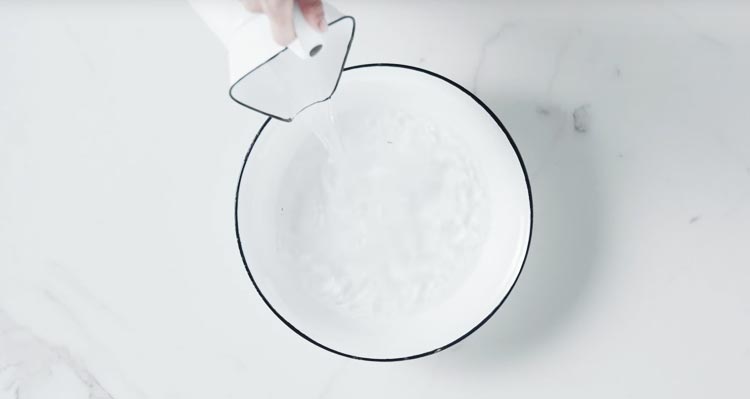 1. Prepare the essentials
To hand wash your cashmere garment, you will need a basin or washbowl and mild detergent. You may want to remove pills before washing, as illustrated here.
2. Add water
Fill your basin or washbowl with clean water. In order to avoid color bleeding or shrinking, use only cold or lukewarm water to wash your cashmere garment.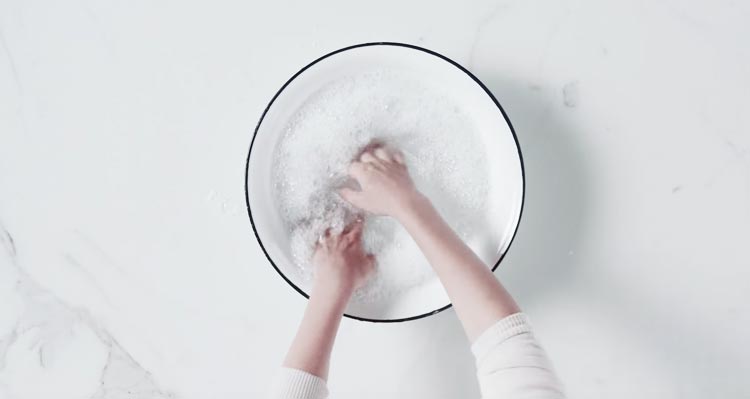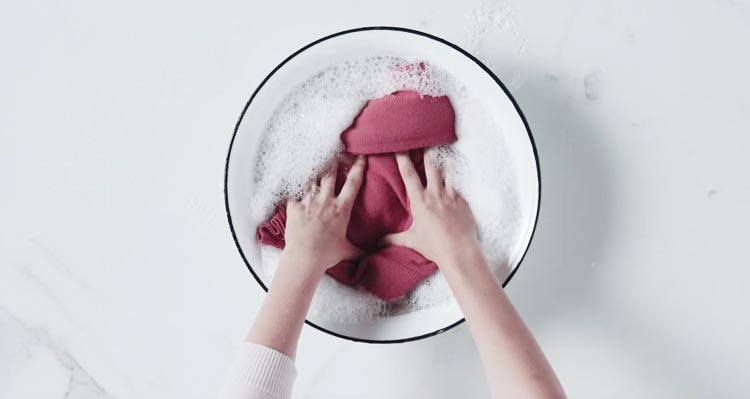 3. Add detergent
Add a small amount of mild detergent and swirl the water with your hand until suds form. Tip: pick a low-alkaline detergent, such as baby shampoo.
4. Wash your garment
Dip the garment in the basin and gently massage. If the are stains, pat the area with detergent. Avoid rubbing the garment against itself, as this may cause pilling.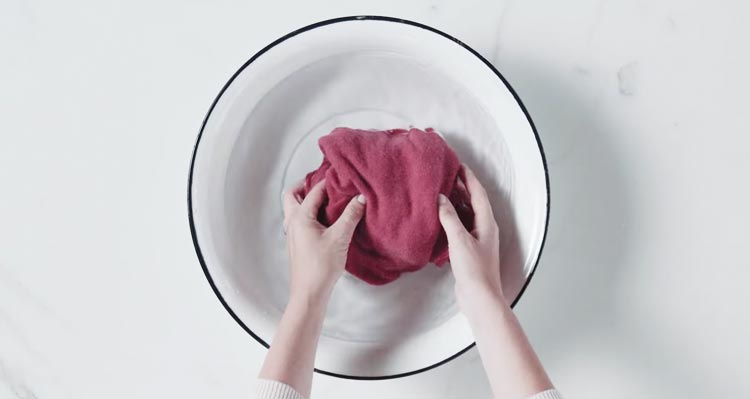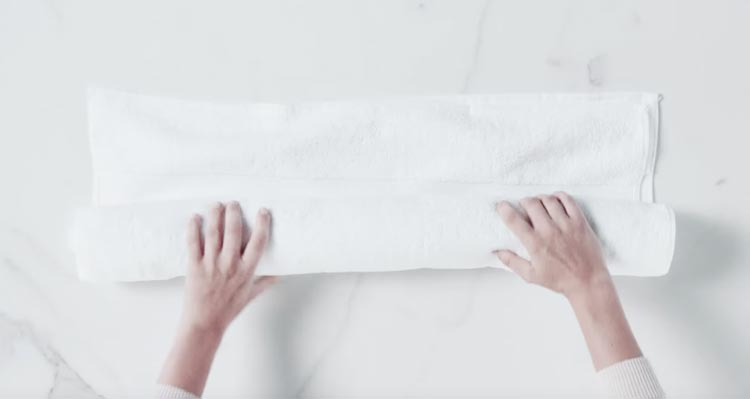 5. Rinse to remove soap
Rinse by dipping in clean cold water and pressing softly, without wringing the garment. Change water and repeat if necessary, until all detergent has been removed.
6. Remove excess water
Excess water may be removed by rolling the garment in a towel on a flat surface and pressing gently. This will allow your garment to dry more quickly.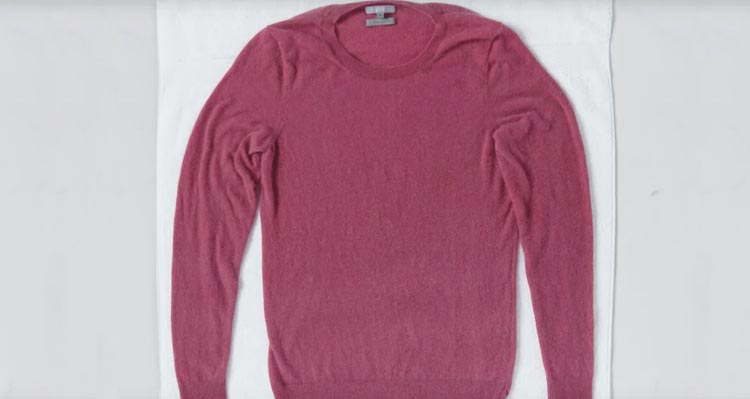 7. Lay flat to dry – IMPORTANT
Lay your garment on a flat surface to dry, avoiding direct sunlight or other heat sources. Turn your garment over at least once, allowing it to dry well on both sides.
Machine washing
1. Protect your garments
We suggest protecting your cashmere garments by placing them in a laundry bag or white pillowcase. Make sure each garment has its own bag and that every bag has been properly closed. For more protection, throw a few towels into the washer to serve as a "cushion". Avoid adding anything that may cause damage (jeans, shirts with appliques of any kind, etc.) and, of course, wash only similar colors together.
2. Use only mild detergent
It is important to select a mild detergent, made for delicate fabrics. It is not necessary to use a cashmere-specific detergent: any delicate laundry soap—or even baby shampoo—will clean your garments without damaging them. We suggest avoiding the use of fabric softeners.
3. Pay attention to water temperature
Use only cold water for both wash and rinse cycles. Hot water will not only make colors bleed, but it will damage the delicate cashmere fibers and cause them to shrink.
4. Select a gentle cycle
In order to avoid stretching or excess wear of your cashmere garments, always set your washing machine its most delicate cycle. If your washer also offers the possibility to choose a spin cycle, make sure to select the shortest available.
5. Do not machine dry
Never machine dry your cashmere. Instead, once your garments have been washed, lay them on a flat surface to dry. Make sure to avoid direct sunlight or other heat sources which may cause damage. We suggest turning your garments over at least once to allow them to dry well on both sides.